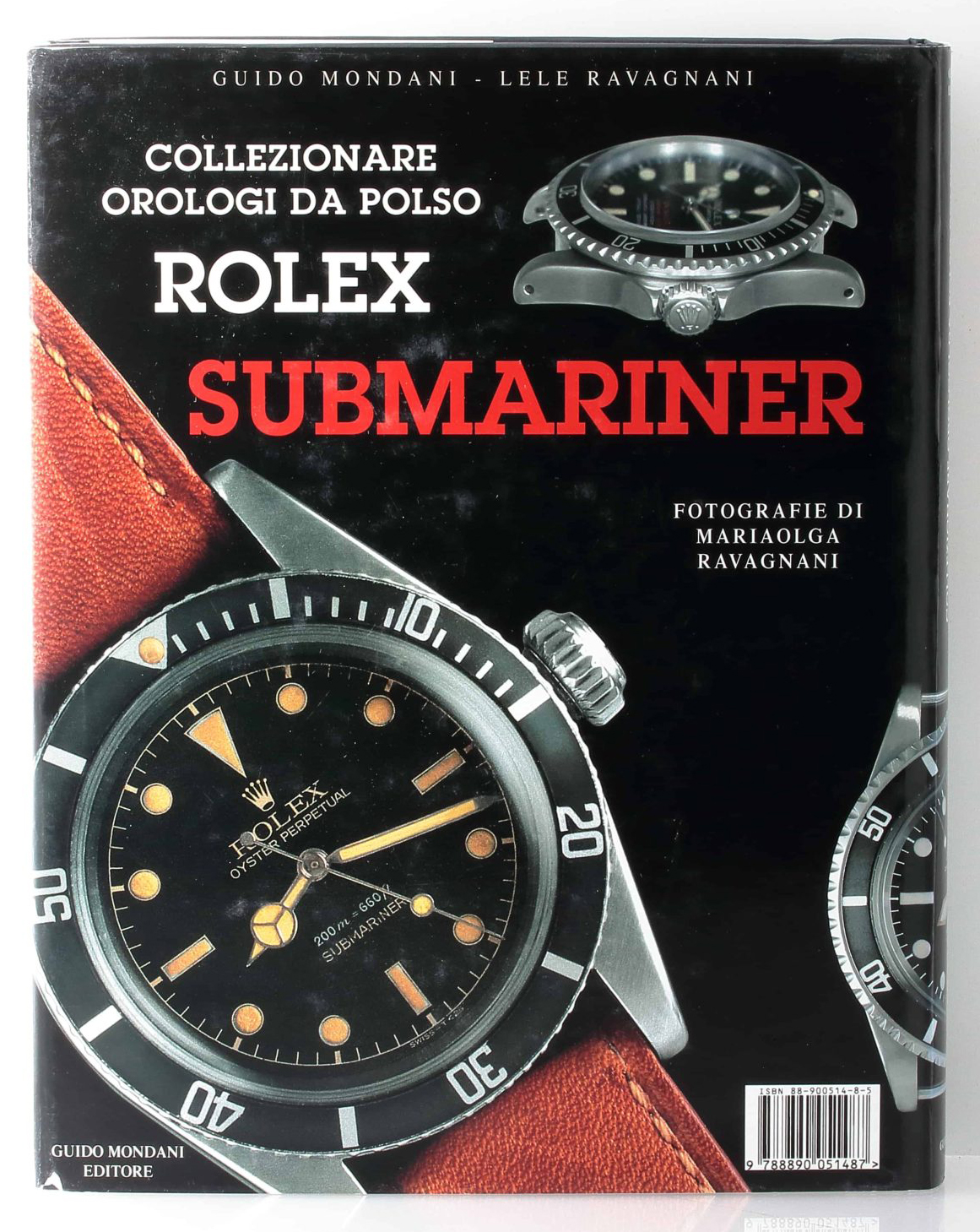 When collecting watches, aesthetics plays a crucial role in the decision-making process. Whether it is the case's design, the complexity of the movement, or the intricate details on the dial, the visual appeal of a watch can be just as important as its technical specifications. For watch enthusiasts who prioritize design, a few must-have books are sure to offer inspiration and insight.
Heuer Chronographen by Arno Michael Haslinger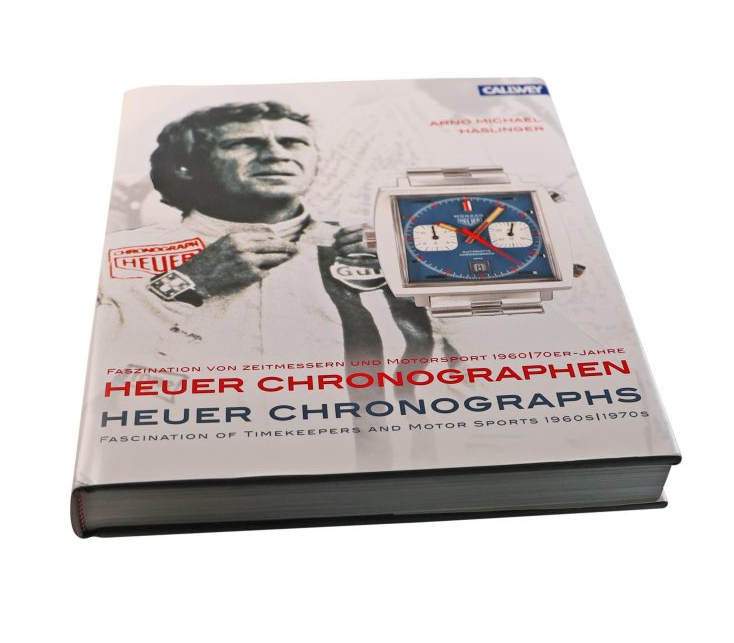 This book, written by a renowned watch expert and collector, is a visual feast for anyone interested in the aesthetics of Heuer chronograph watches. Old school racing fans can dive into the world of iconic vintage Heuer chronographs with Arno Michael Haslinger's 2008 book, "Heuer Chronographen." This book is filled with up-close images of some of the most renowned and sought-after 1960s and 70s holy grail timepieces like Monaco, Carrera, Silverstone Autavia Daytona, and Monza. With bi-lingual text in both English and German, this is one book a watch collector who loves Le Mans (21 Heures du Mans), F1, 24 Hours of Daytona, and Targa Florio racing must have.
Breguet Watchmakers Since 1775 Book by Emmanuel Breguet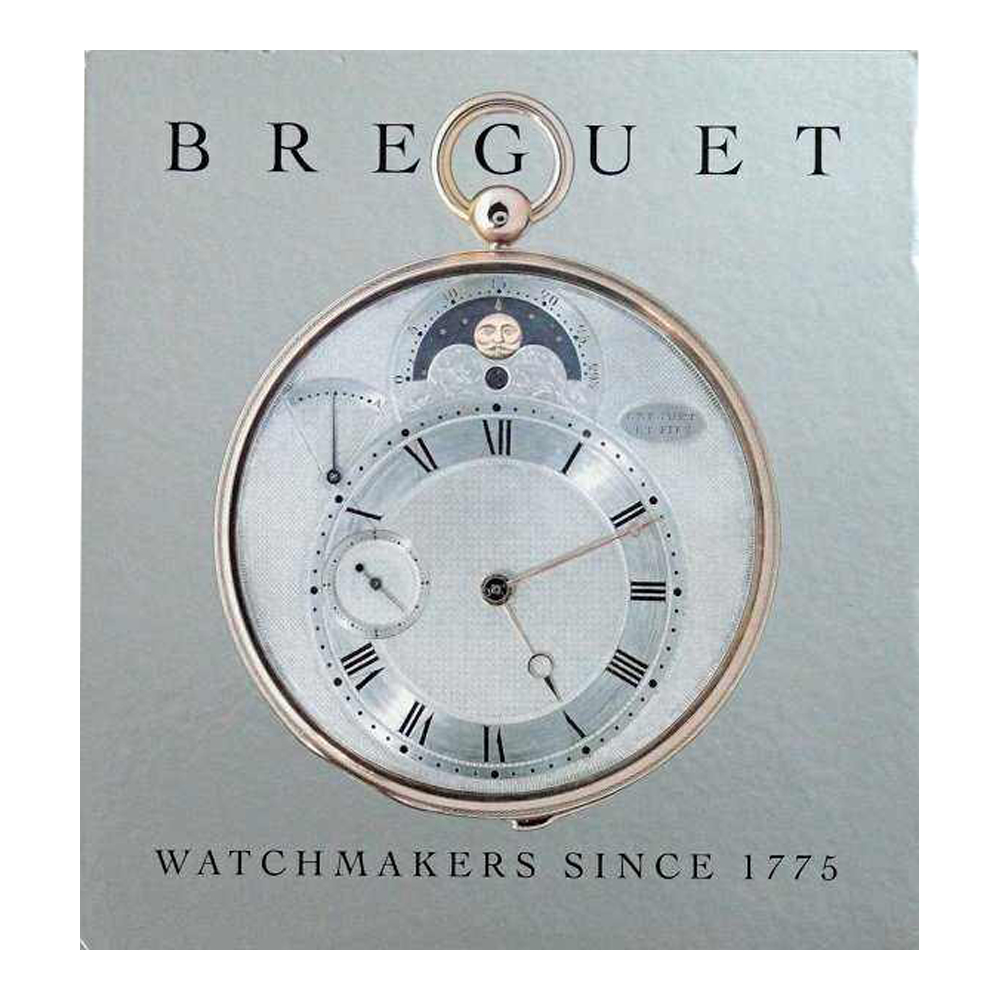 Founded in 1775, Breguet is widely considered one of the world's most prestigious watch brands. "Breguet Watchmakers Since 1775" by Emmanuel Breguet offers a detailed look at the famous brand's history and aesthetic principles. Carrying a prestigious family legacy, Emmanuel Breguet is an illustrious figure in the watchmaking industry. As Vice President and Head of Patrimony of Montres Breguet, he shares his knowledge through several books that explore centuries-old craftsmanship. In "Breguet Watchmakers Since 1775," he examines the design and construction of Breguet watches, including the brand's famous tourbillon, and offers an in-depth look at the intricacy that makes Breguet watches so visually stunning.
A. Lange & Söhne – Feine Uhren aus Sachsen by Reinhard Meis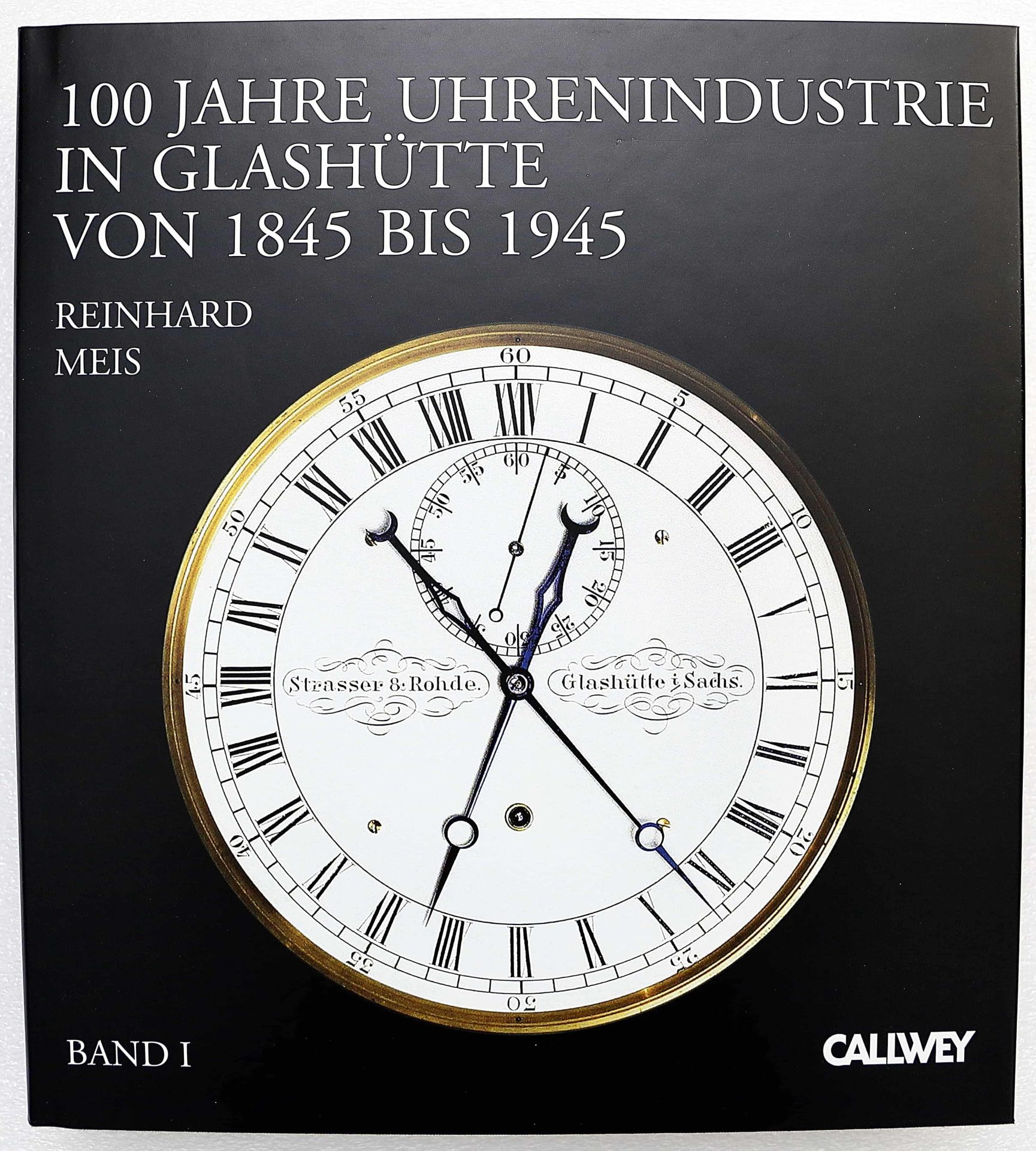 A. Lange & Söhne is a German watch brand known for its impeccable craftsmanship and elegant design. Reinhard Meis' decades of painstaking research have culminated in an unparalleled two-volume treatise on the timeless watches from Dresden, Germany. This two-book set is a comprehensive exploration spanning almost 200 years with more than 2700 illustrations. "100 Jahre Uhrenindustrie in Glashütte Von 1845 Bis 1945" and "A. Lange & Söhne Eine Uhrmachedynastie aus Dresden" are an authoritative look at one of Germany's most renowned watchmaking dynasties. This edition packs 916 pages with every detail needed to know about these classic timepieces—making it truly worthy of its encyclopedic title.
Through this work, the author showcases his broad expertise in A. Lange & Söhne watchmaking in the region of Glashütte. The pictures are a priceless resource to Lange aficionados worldwide and feature never before seen collector's pieces. Entitled "100 Jahre Uhrenindustrie in Glashütte von 1845 bis 1945" ("100 Years of the Watch Industry in Glashutte From 1845 To 1945"), the first volume presents a deep dive into early horology in Saxony through rich historical and sociocultural context with biographies of some of Dresden's most influential watchmakers.
Meis' second volume, entitled "A. Lange & Söhne Eine Uhrmachedynastie aus Dresden" ("A. Lange & Söhne, A Watchmaking Dynasty from Dresden"), captures a momentous journey through the brand's history since its beginnings with renowned watchmaker Ferdinand Adolph Lange. From his ingenuity in mechanical design to his sons Richard and Emil's successful reign over their heyday era, as well as Walter Lange's efforts for re-establishing it after World War II expropriation—this book is truly an insightful tribute to all involved family members who left no stone unturned when it comes upholding the horological culture of Europe. Lastly, concluding by illustrating current timepieces from Lange 1 to Lange Zeitwerk, this masterpiece read promises a thorough understanding of one of Germany's finest watch brands ever created.
The Secrets of Vacheron Constantin: 250 Years of History by Franco Cologni & Dominique Flechon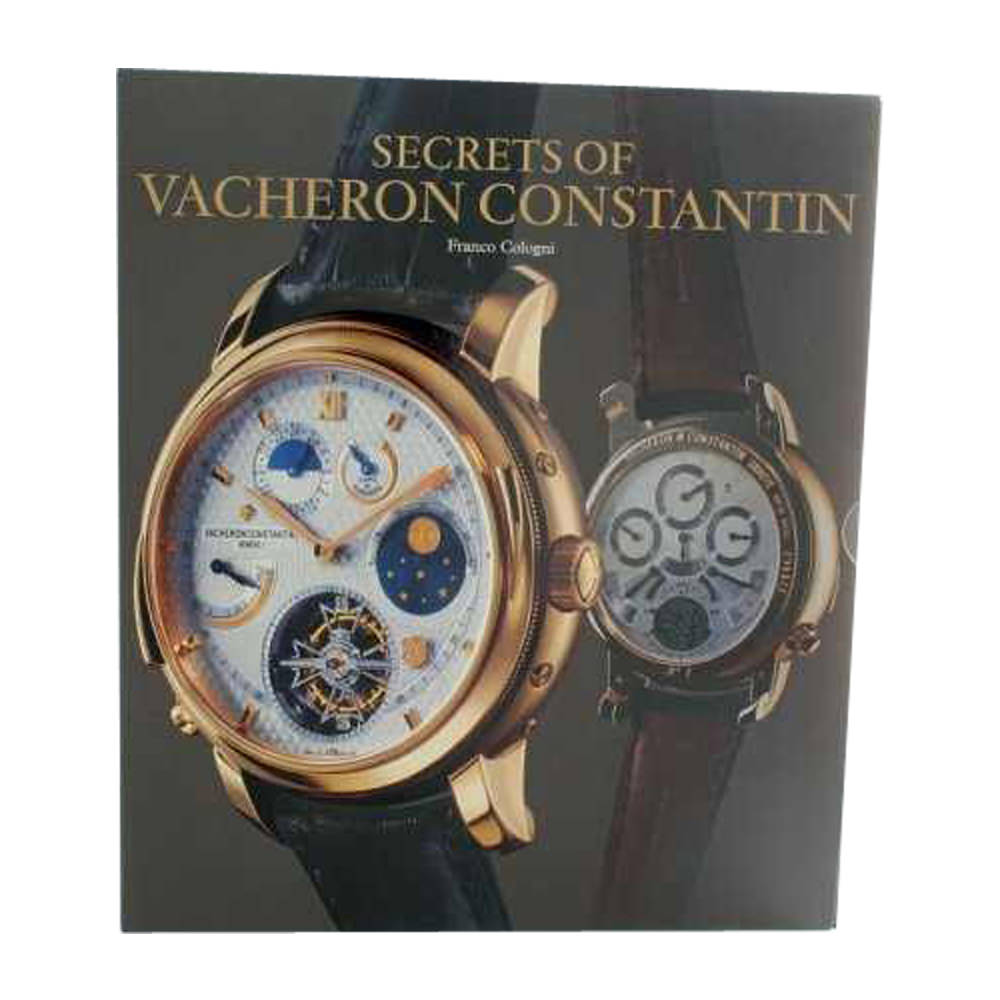 "The Secrets of Vacheron Constantin: 250 Years of History" offers a detailed look at the history and aesthetic principles of Vacheron Constantin, one of the world's oldest and most prestigious watch brands. The book includes attractive photographs showcasing these timepieces' intricate details and craftsmanship, making it a necessary resource for any collector interested in the refined design of Vacheron Constantin watches. Having been a watchmaking legend for over two centuries, this iconic Swiss brand has been crafting masterpieces of precision artisanship that transcend time itself—from its first pocket watch in 1755 by Jean-Marc Vacheron to the glorious models for esteemed clients like James Ward Packard, King Fouad I of Egypt, King Farouk I of Egypt, and Count Guy de Boisrouvray. A testament to legacy and expertise, Vacheron Constantin stands unrivaled as an extraordinary symbol of modern luxury watchmaking excellence today. Franco Cologni, a renowned historian and author, has crafted several books on the captivating history of fine jewelry and clock-making. Among his works is "Cartier: The Tank Watch." Similarly passionate about this topic is Dominique Fléchon, an expert in fine watchmaking who wrote numerous publications, including her contribution to Franco's aforementioned book.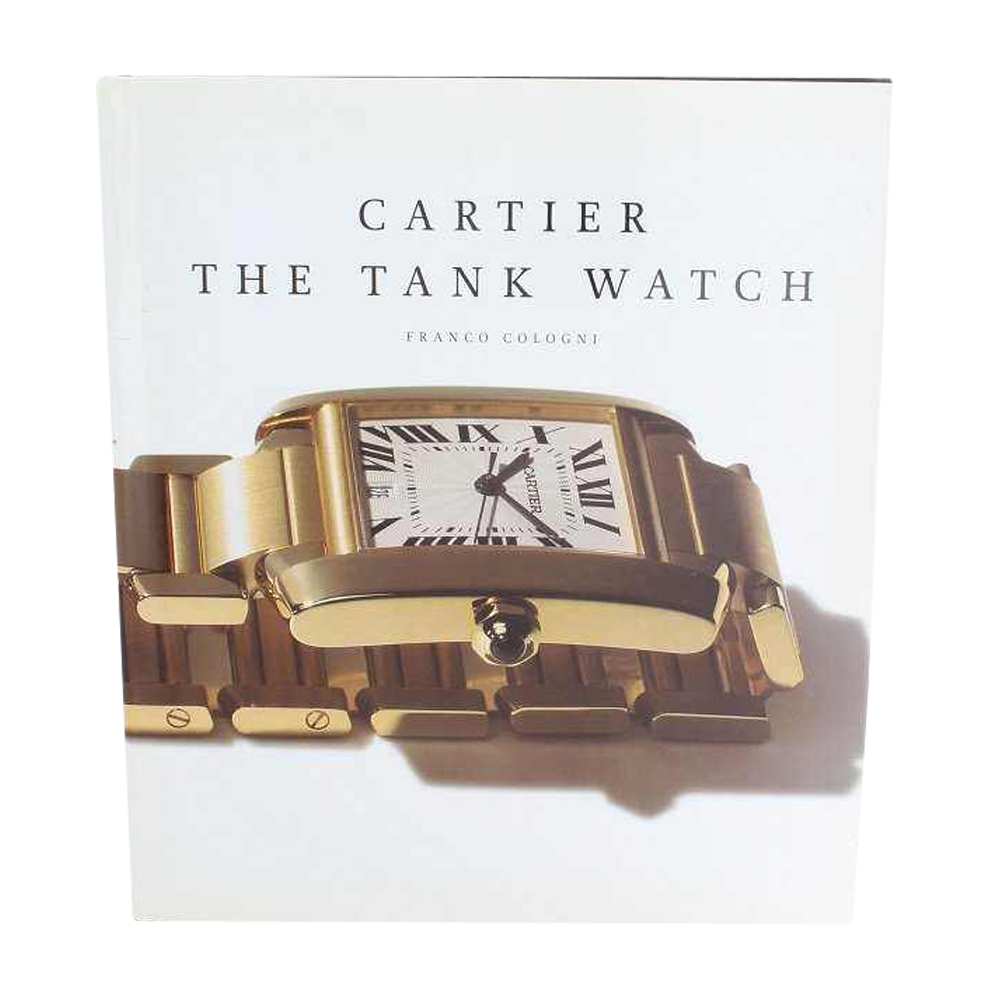 Richard Mille by Alain Borer and Guy Lucas De Pesloan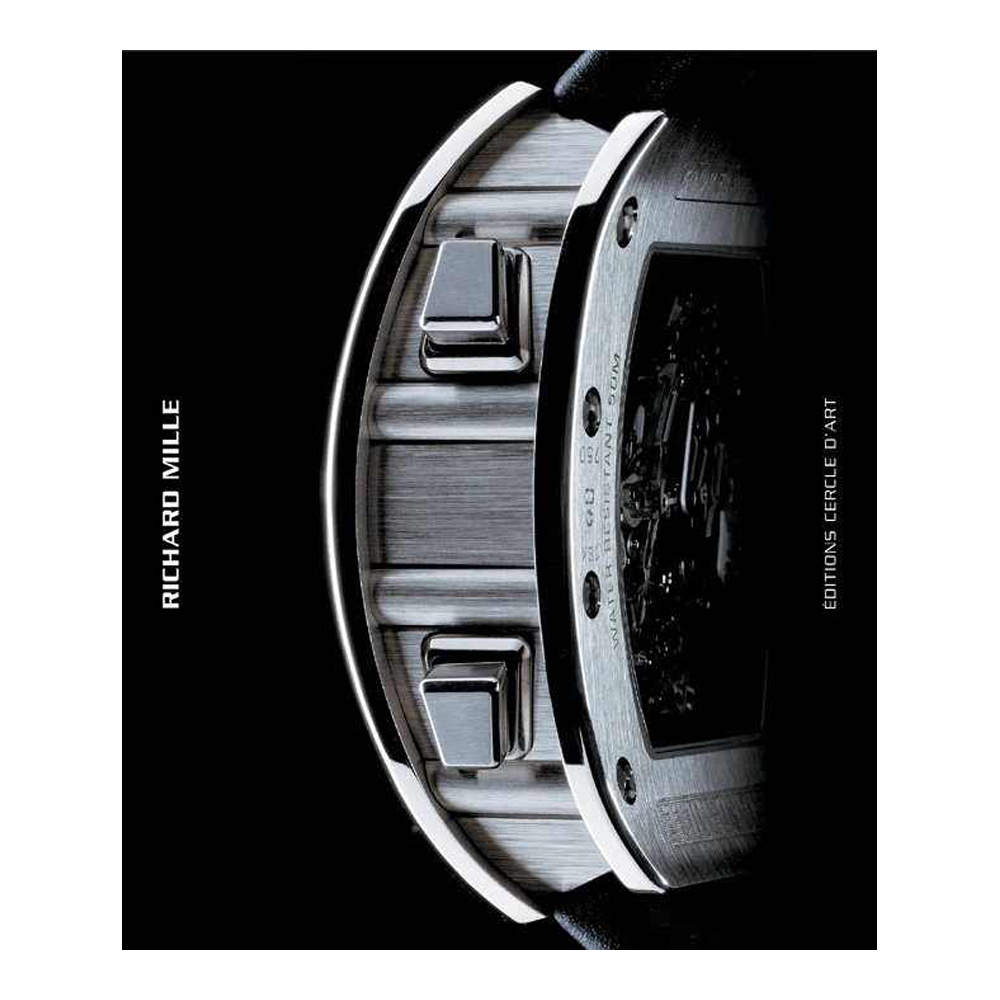 Richard Mille is a modern-day maestro of wristwatch innovation, pushing the boundaries of timekeeping with his awe-inspiring and technologically advanced designs. His trademark use of unique materials creates watches that are not just luxurious but instantly recognizable as one of his creations—truly fit for an artist's eye. This book, "Richard Mille," offers a behind-the-scenes look at the design and craftsmanship of Richard Mille wristwatches. Written by Alain Borer and Guy Lucas De Pesloan, it covers the brand's history and its use of cutting-edge technology to create exquisite and ingenious timepieces. With stunning photographs, this work displays an incredible range that showcases why Richard Mille's watches are instantly recognizable for their beauty and innovation. "Richard Mille" celebrates this brand's modern mastery of timekeeping artistry.
High-End Horological Finishing and Decoration by Audemars Piguet
"High-End Horological Finishing and Decoration" by Audemars Piguet is an excellent resource for watch aficionados interested in watchmaking's art and craft. Audemars Piguet presents a unique book that commemorates the highly skilled craftsmanship and techniques of expert watchmaking artisans. From subtle aesthetics to powerful emotions, this volume explores incredible handcrafted finishes and decorations with unparalleled depth. This one-of-a-kind work preserves an irreplaceable heritage not just for watchmaking enthusiasts, but it also acknowledges the added value of manual craftsmanship versus industrial machine production. Every detail is revealed, including how the artisans painstakingly apply their skills with breathtaking results that can be appreciated far beyond just design—they become genuine pieces of artwork.
Patek Philippe Steel Watches by John Goldberger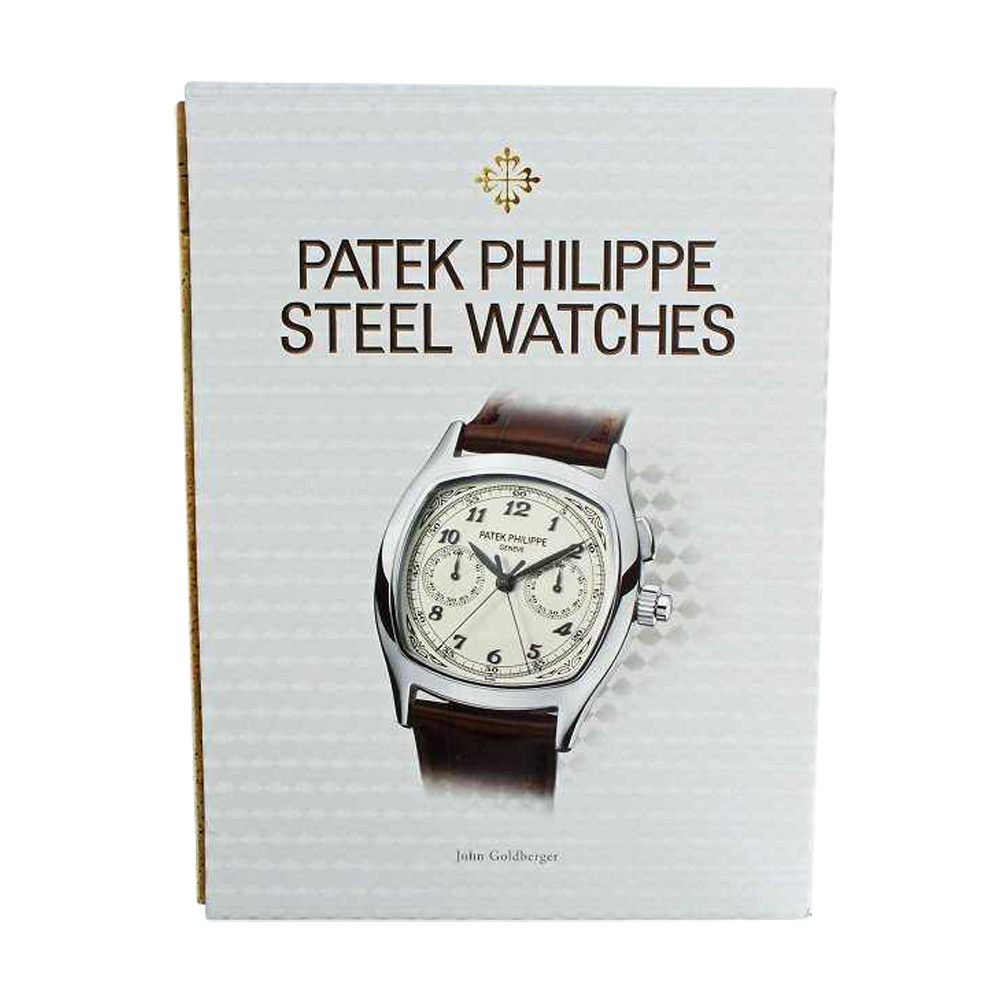 Discover the ultimate journey of Patek Philippe with a collection that traces back through time. With renowned collectors worldwide joining forces, "Patek Philippe Steel Watches" by John Goldberger explores some of the rarest and most beautiful examples ever made. His work features 187 current and classic models in exceptional detail: over 900 color illustrations accompanied by descriptions covering case numbers, dials, movements, and more, providing invaluable information for watch enthusiasts and serious collectors alike. This book is an essential journey into understanding the quintessential spirit of Patek Philippe and true craftsmanship at its finest.
Watchmaking by George Daniels
For decades, "Watchmaking" by George Daniels has provided insight for watchmakers and repairers. It is equally admired by enthusiasts and collectors who can now see intricate craftsmanship within a fine timepiece coupled with an understanding of its working mechanics. Through time-honored methods and timeless intuition, this handbook offers a brilliant look into the precision craftsmanship of watchmaking. It is an indispensable and valuable guide for connoisseurs and artisans who can appreciate the beauty behind any fine piece and appreciate how these beautiful timepieces actually function.
George Daniels left a great legacy in watchmaking, which included many accomplishments like the co-axial escapement and The George Daniel Educational Trust. He wrote multiple books on his craft, which are currently so important they are now required reading for anyone pursuing product creation within the industry. In addition, his work inspires enthusiasts who can appreciate the detail that goes into creating every intricate timepiece we strap onto our wrists. So, if you are passionate about horology, add one of Daniel's books to your collection; it'll be well worth having as both reference material and admiration for this master craftsman's innovation.
In conclusion, the books mentioned above are compulsory for any watch collector focused on aesthetics. They provide a deep understanding of the history and design of some of the most iconic luxury watch brands and offer a behind-the-scenes look at the craftsmanship and innovation that goes into creating a beautiful timepiece. With these books in your collection, you will be able to fully appreciate and understand the artistry behind the watches you love.
Related Post: The Ultimate Guide to Horology Books
Share This Post