Are you looking to expand your knowledge and collection of Breguet watches? Look no further than these must-have books for any Breguet collector.

Breguet, The story of a passion 1973 – 1987 by François Bodet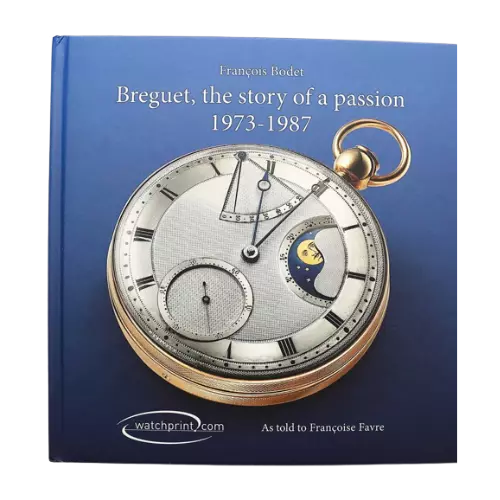 In his book, "Breguet, the story of a passion 1973 – 1987," François Bodet takes readers on a captivating journey through the revival of Breguet – one of the most iconic watchmakers in history. From childhood memories to encounters with legendary names in both jewelry and timepieces, this narrative is about more than just a brand; it celebrates an unbound passion for horology that has endured throughout the centuries as people grapple with modern-day demands such as automation or standardization. Join Bodet on this timeless exploration into craftsmanship and art!
Breguet Art and Innovation in Watchmaking by Emmanuel Breguet and Martin Chapman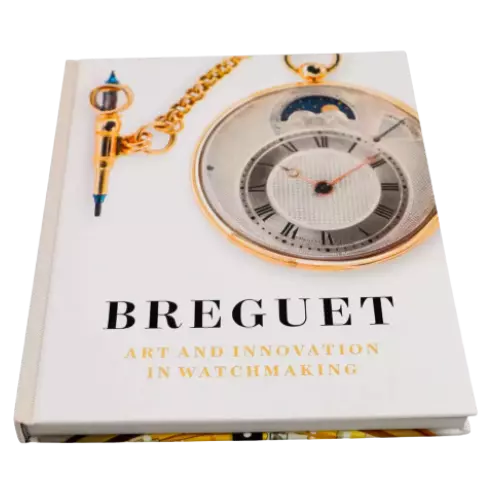 In "Breguet: Art and Innovation in Watchmaking" by Martin Chapman and Emmanuel Breguet, this book offers a detailed look at the history and craftsmanship of Breguet watches. Dive deep into the world of horology with this spectacular look at the incredible accomplishments and inventions of Abraham-Louis Breguet, known as "The Father of Modern Horology." Spanning from standard components for today's timepieces to specialized pieces crafted for Napoleon Bonaparte and Queen Caroline Murat (Queen of Naples), Breguet left an indelible mark on modern watches. Moreover, the volume features his magnum opus: a forty-year masterpiece dedicated to Marie Antoinette that became renowned across Europe as the most complex watch ever made. Uncover these remarkable feats in this visually stunning book!

Breguet Watchmakers since 1775 by Emmanuel Breguet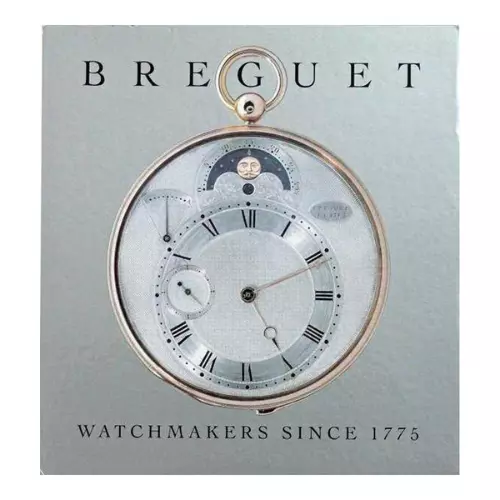 "Breguet, Watchmakers since 1775" by Emmanuel Breguet offers a unique perspective on the history of Breguet. Discover the fascinating story of Abraham-Louis Breguet, the brilliant watchmaker and ancestor to Emmanuel Breguet – charting his humble origins in France through to becoming a world-renowned horologist during an era when invention rapidly advanced science and technology. Originally published over two decades ago, this classic book is full of images, illustrations, and pages on historical pieces. So, whether you're an avid follower or simply curious about life within one of Europe's most renowned workshops – treat yourself (or another) today!
Breguet 1747 – 1823 by Sir David Lionel Salomons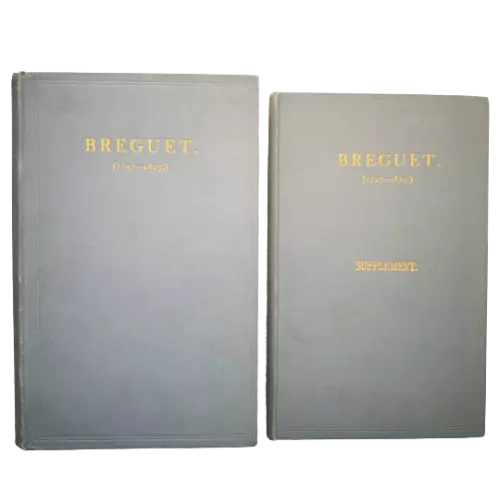 "Breguet (1747-1823)" by Sir David Lionel Salomons is a comprehensive guide to the art and craft of vintage Breguet watches. This book covers Breguet's history, design, and technical innovations. Sir David Salomons was renowned for being an authority, and a significant collector of Breguet watches. He was privileged to own one-of-a-kind editions, including the famous "Marie Antoinette" piece. This book about his collection was only printed in a limited quantity – just 1000 copies! Of these, 250 were given special edition bindings that included a separate supplement.
The Art of Breguet by Habsburg Antiquorum
"The Art of Breguet: An Important Collection of 204 Watches, Clocks, and Wristwatches" by Habsburg, Antiquorum. This auction catalog book looks at an extensive range of incredible timepieces by Abraham-Louis Breguet, the founder of the Breguet brand. It covers watches from his early years and more contemporary timepieces.
These books offer a wealth of information and inspiration for any Breguet collector, from the brand's history and innovations to its craftsmanship and iconic models. Whether you're a seasoned collector or just getting started, these books will enhance your appreciation and understanding of Breguet watches.
Related Post: Discover the Rich Legacy of Omega Watches in Omega Saga by Marco Richon
Share This Post